GET INSTANT ACCESS TO FACEBOOK GROUP MASTERY COURSE
Learn How To Build An Amazingly Profitable Facebook Group Fast In 2022!
1- UPDATED STEP BY STEP GUIDE
Follow the action steps in the course as you set up your own group to create the ultimate list you can market and sell to.
2- NOTHING LEFT OUT
Learn how to design, set up, manage and moderate your own Facebook group in order to get more clients and sales.
3- HOW TO SELL IN GROUPS
Discover easy methods to sell to your group that makes it almost impossible for your members to say no to your offer.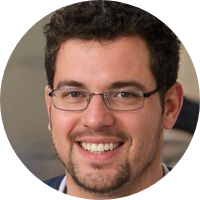 DANIEL ROSS
This is an incredible Facebook Group course! You learn everything from setup to building your following to monetizing your group for your business. This is my second course from these guys. Top notched!